Flower-Dyed Silk ・ September 7th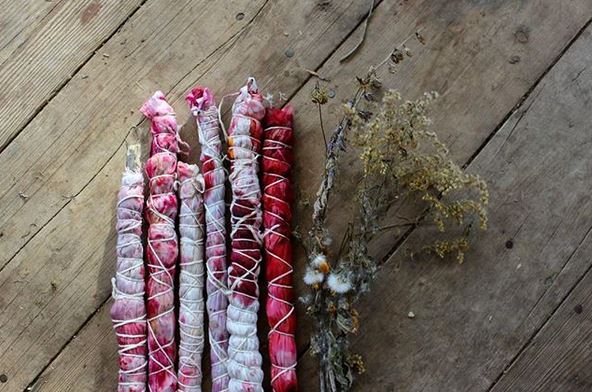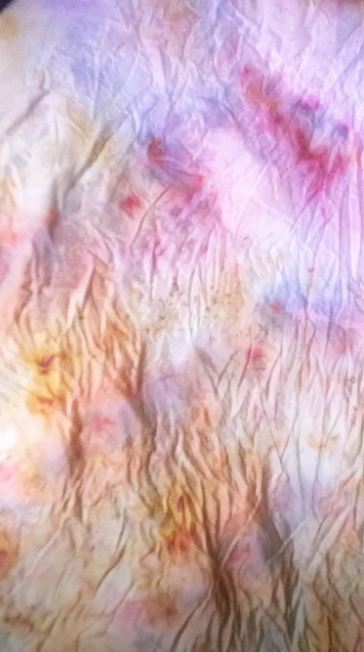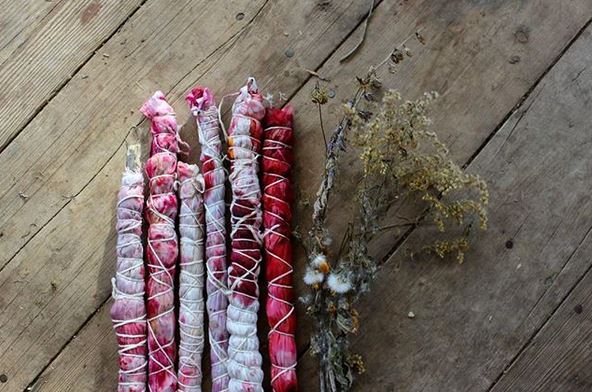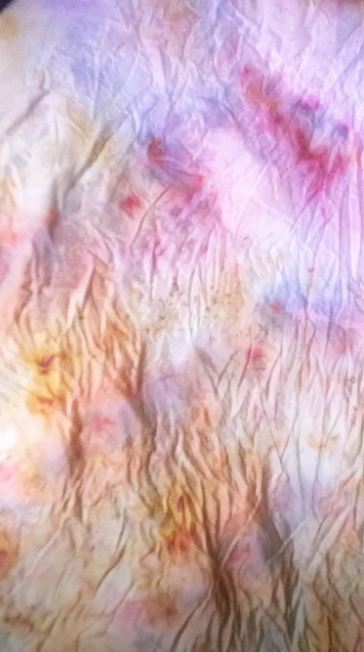 Flower-Dyed Silk ・ September 7th
Flower-Dyed Silk (bundle dyeing with flowers, plants and herbs)
Saturday, September 7th, 10 AM - 12 PM
with Blaine Lunsford @prairiehoneycreative
810 Dufferin Ave, second floor

Experience the magic of natural dye— a rainbow created with plants, flowers, herbs, and spices. You'll discover a beautiful, attainable way to create unique textiles for your home and wardrobe .
A medium-sized silk square will be prepared for you prior to the workshop, which you will dye yourself with the plants of your choice, selecting plants and methods based on expert guidance and finished samples. Participants will take home their finished bundle-dyed silk textile, each one completely unique. These pieces are stunning in the home or worn as a scarf.
As we wait for the dyeing alchemy to take hold, topics discussed will include: how to properly prep a textile so that colour is steadfast, vibrant and long-lasting, the history and science of plant dyes, and more.
Scarf options: We take care to source our silk scarves from cruelty-free, ethical producers. However, if you prefer a vegan option, cotton scarves are also available (see drop-down below). Please note that rayon is not colourfast to the same degree is silk.
Please contact us if you have any technical difficulties with your purchase.
Only 3 available
Blaine has been working with plant dyes for three years. She has always loved playing with colour theory and had a passion for textiles, slow and sustainable fashion. The two worlds collided as she was travelling Asia, where she practiced making dye extracts from natural sources like food compost, teas, flowers and spices. Eventually experimenting with Bundle Dye methods, where the plant/flower/herb colour is imprinted and steamed right into a properly prepared textile/garment. She self-taught through extensive research, and eventually found herself working with Dye Enthusiasts and Masters in countries such as Sri Lanka and Guatemala. Bundle Dyeing is close to her heart because it is one of the first ways she discovered how to use natural color and how to get more out of a textile she thought needed some new life. She loves how each piece done with a bundle dye method is completely unique and cannot be recreated.
Light snacks and beverages provided.
By purchasing you agree to our Public workshop Policies regarding cancellation, refunds, age minimums, and more.